Review of Champneys Health Spa Part 2: The full spa experience
In the first part of this review, I went through the process of finding a Champneys spa deal and making a booking. This second part focuses on my actual visit and how the experience panned out.
As a reminder, I booked a one-night break for 2 at Champneys Spa Resort, Forest Mere, for £209 (plus a £10 booking fee), a 55% saving on the original price of £470. I got dinner on the first night, breakfast and lunch the following day, a standard room and access to the spa facilities throughout. I then added early check-in at a cost of £24.95pp and 2 treatments (£95 and £89 respectively). So far, the total cost of our stay was at £452.90, working out at £226.45 per person.
Arrival
Forest Mere was very easy to get to by car, just outside Liphook, about 10 minutes off the A3. You could get a train to Liphook and then jump in a cab - taxi fare about £18 extra.
Pulling off the B2070 and driving through Liphook Golf Club, you know you've entered rural England: narrow, tree-lined country roads winding through the sprawling South Downs National Park. Entering through the Champneys resort entrance, the forest opens up onto a stunning lake with the old manor house and resort in the distance.
Having worked our way around the lake, we followed signs for the car park at the back of the resort, sadly having to ignore the VIP entrance up to the front gates. We quickly realised that we were definitely not alone - we passed not one, not two, but three packed car parks before we found a space in Car Park D.
Nevertheless, we'd arrived, and were ready to be pampered - so we grabbed our things and headed for the entrance.
Checking in at a hotel would typically have me desperately hoping for efficiency and speed, but actually, there was something rather nice about watching the couple in front fill our their paperwork then head off with the sole receptionist for a quick tour. It may have set us back an extra 5 minutes, but when it came to our turn, it was certainly appreciated and definitely made us feel extremely well attended.
After the obligatory credit card and paperwork malarkey we were given robes, flip-flops and a Champneys tote bag as well as an electronic locker tag for use throughout our stay. The robe and locker tag are not for keeps, so don't lose them or you'll be charged at check-out! Our own bags, minus the day bag they'd recommended we bring for early check-ins, were labelled and placed in storage, and our private tour began.
Obviously our room was not yet ready, but we were shown to the dining rooms, the spa, the outdoor pool, and they handed us a useful little map of the resort, highlighting all the facilities and how to get to them.
The Facilities
Given the weather, the first stop had to be the outdoor pool. I should point out that most of you probably won't visit the resort during a 30 degree heatwave. Built with more typical British weather in mind, the pool area was a bit chaotic since everyone had the same idea. We actually lucked out, and managed to grab two loungers in the shade as a couple were just leaving, but frustratingly, many other beds were empty, except for the towels saving their places – something Champneys should probably address given the limited space available when the sun does shine.
I would imagine that in the winter months, the heated outdoor pool is rather nice, but given that the temperature outside was actually not that different from the water temperature, it did little for cooling off, so we decided to head inside and try out the spa facilities.
The changing rooms were clean, and at 11:30am, there were plenty of towels. For the more modest guest or those who prefer to relax in their birthday suit, a same-sex steam room and sauna was available inside the changing room. But my wife and I had come to spend quality time together, so we met on the other side and proceeded to search for somewhere to base ourselves. As with the outdoor pool, this is another example of something Champneys should address. A lot of places to relax and a lot of towels saving those places, but not so many people actually using them.
With the main pool in the centre, a sauna, water beds and an outdoor jet pool to the left and thermal spa suite to the right, we still had plenty to choose from.
The thermal suite is designed on the premise that the perfect relaxation procedure includes 'hot, then cold, then warm, then relax'. The cold options included: the ice room, which was basically a walk-in freezer, though aesthetically designed to resemble a mountain-scape, and a great way to lower your body temperature for a few minutes (did I mention it was a walk in freezer!!); and there was the cold mist shower, which was awesome and something we are now looking to install in our home.
The shower had three settings, Cold Mist, Tropical Rain and Caribbean Storm, the latter being a combination of the other two. With the added ambient noise - rain, chirping birds, thunder claps and more - you could genuinely close your eyes and imagine yourself caught out in a tropical storm.
Covering the warm and relax options were a couple of steam rooms with varying temperature levels, a jacuzzi and a series of water beds – something I would definitely recommend laying on post-spa, but probably wouldn't want to sleep on.
A Thalassotherapy pool was also stationed near the thermal suite. Unfortunately this remained mostly locked - using it was an added extra (£10 I believe) and you had to book sessions at reception, something I only found out later when checking the information pack.
The sauna was... well, a sauna. Nothing special to report on it, but a decent size and given the weather, slightly less popular than some of the other facilities. But beyond it was a very popular outdoor whirlpool with jet massaging underwater loungers (at least that's how I'm describing them). Sadly, this remained very busy and we didn't get a chance to try it out until the Monday.
It seems strange to suggest it, but I think the experience would have been far more relaxing in the winter, when you want to warm up rather than cool down – though perhaps that makes total sense to any spa enthusiasts out there, and would certainly explain why Champneys have huge summer sales offering up to 50% off every year.
Lunch
We decided to get an early lunch. Barring dinner, everything at Champneys tends to be done in a robe or gym kit, so it was a nice touch to wander into the dining room without having to go through the rigmarole of changing.
Lunch was a buffet with a station for the day's specials. As you'd expect, the food veered towards the healthier side. On the Sunday, they actually had a wrap station where we could make up our own chicken wraps with a whole host of other fillings and they were very nice. Being a buffet, we probably overdid it (or at least I did -I don't like to think I'm not getting my money's worth.) But how much can you really overdo it on salad?
After lunch, we checked in at reception and found that our room was now ready. It turns out that we'd actually been upgraded from a standard room to a superior one, complete with balcony overlooking the central courtyard. I'd like to think that my cover as a reviewer had been blown by some detective work, but in truth, it was probably more to do with the fact that as a married couple, we were in the minority of people preferring a double bed to twin singles. Still, I'm not complaining.
The Room
The room was clean, had a nice en-suite bathroom and a big bed. It included tea and coffee-making facilities and a large flat screen TV. I do like a Nespresso machine in hotel rooms, and though this wasn't a branded one, it still made a decent espresso – something that wasn't otherwise available in the resort unless you wanted to pay a little extra.
Having unpacked, it was just about time to go for our treatments, something we were both really looking forward to. As previously mentioned, neither of us were disappointed. When we checked in we'd been given a slip telling us where to wait at the designated time, so we headed for our respective waiting areas until we were called through. It was prompt, efficient and very relaxing, In fact, I have to say that when it comes to spa treatments I may well be a bit of a convert.
Post treatments, relaxed and invigorated, we met back at the spa where we spent the remainder of the afternoon, before heading up to our room to get ready for dinner.
Dinner
We'd booked for an early sitting - 7pm, and though the dress code for men was long trousers and a shirt, the extreme weather meant that the resort was more relaxed than usual and shorts and a polo shirt were acceptable. As is typically the case, women have a lot more flexibility when it comes to the dress code.
Dinner was á la carte and, although included in the price, there was a rather large proportion of the menu that included a surcharge. As we were celebrating my wife's birthday, we ordered a bottle of wine which came to £34.50. Rather pricy, but we weren't drinking at any other time and it was a celebration, so we splashed out. I was also drawn to the fillet steak which incurred a surcharge of £8, and my wife wasn't going to ignore the chocolate fondant with salted caramel ice cream - another £6 - so we ended up spending a total of roughly another £50 on a meal that was effectively included in the price!
While I don't really have an issue with including extras at a resort like this, the menu was presented in a way that did make you feel a bit cheap if you chose to stick with the inclusive menu. I get that they're running a business, but I felt it would've been better to make it seem more like a treat to upgrade your meal and perhaps reduce the number of extras available - rather than make the guest feel like they're either a cheapskate to stick to the set menu, or a valued customer who turns the page and orders from the fancy one.
We actually had the cost of our chocolate fondant removed from the bill after it turned up with strawberry frozen yoghurt rather than the advertised salted caramel ice cream. To their credit, they had no qualms whatsoever in facilitating the removal of this charge, so were happy enough – and we still got to eat it!
After dinner, we took what remained of our wine and sat out on the lakeside veranda (it's not quite lakeside, but you could see the water in the background). They served tea and coffee here too, so we finished up and went for an evening stroll around the grounds before heading up for the night.
A Midnight Wake Up Call
As I've mentioned already, there was a heatwave going on, and so the temperature did make it a little difficult to sleep in the non air-conditioned room. We did have a fan provided, and eventually managed to drop off. If it hadn't been for an unexpected (and un-scheduled) wakeup call at 1:30am, we probably would've had a decent night's sleep.
I debated whether to include this in my review since I have absolutely no doubt it was a freak occurrence, and by no means something I would specifically blame Champneys for, but when the fire alarm goes off in the middle of the night it definitely hampers your sleep pattern!
Entirely unnecessary but certainly appreciated was the note passed through the door in the morning, apologising for the evening's disruption. The reason I feel it should be mentioned however, was the way the evacuation process was managed. On hearing the alarm, we, like everyone else in our block, made our way out of the building and followed the signs to the designated area outside. We waited around for about 45 minutes for someone to tell us what was going on before the alarms finally subsided. In the absence of any sort of official, we collectively assumed it must be safe to go back to bed, and headed back in. A slightly disconcerting evacuation process given that it was the middle of the night and wasn't a drill!
More worrying still, a number of guests at breakfast had received the apology letter with no idea what the fuss was about because their alarms had never sounded at all! I mention this in the hope that Champneys make a concerted effort to ensure that any future problems like this are managed a little better.
As it turns out, the alarm was triggered when an engine by the pool overheated and started smoking. It was dealt with immediately by the staff, so it would have been nice to have headed back to bed knowing everything was under control.
Breakfast
Breakfast was disappointing for me. Once again, the menu was full of added extras (for example, if you wanted anything cooked), and the buffet was limited to cereal and fruit. We opted for toast, and though I attempted granola, the natural vegan yoghurt tasted a little too much like cheese to be able to stomach it over my cereal at 7am. I would've at least expected eggs of some description to be included in the price, but alas, no.
After breakfast we made use of the gym. Fine for a bit of cardio, and with a reasonable selection of free weights and machines, it offered enough to complete my Monday morning training programme. Having the spa next door was a lovely added bonus that I don't get after my regular gym warm-downs.
Check-out
Room check-out was 11am, so we headed to the outdoor pool for a few hours to catch some rays while the resort was much quieter. This was far more relaxing than the previous day and was a very welcome few hours before lunch. Check-out was simple: since we weren't actually due to leave until 4pm we just handed over our room keys, to complete our check-out when we were ready to leave the resort. Any extras were still chargeable to our room, so pretty painless.
We actually decided to head off soon after lunch as we felt we'd given the resort a pretty good go and the thought of crawling back to London during rush hour was not a particularly appealing one.
Having changed, we completed check-out, returned our wristbands and robes and scanned our bill, which (in addition to the £209 + £10 already paid to Secret Escapes) came to £291.25. It's worth noting that a couple of discretionary charges are added to your bill, which were highlighted clearly by the checkout staff. My only quibble would be that you're made to feel like you must pay these because they're for charity and gratuities - while they were only £9 in total, it's an example of yet more hidden costs. Personally, I'd rather they were accepted or rejected at the point of booking as opposed to when you're being asked if you want to have your charitable donation removed from your bill!
And then we were done; we headed back to the car, loaded up, shipped out and made it home by about 3pm.
So, how to conclude this review?
Firstly, I think that expectations should be better managed. This is a very large spa resort which can accommodate a lot of people at one time. If you're looking for a super-personalised VIP spa experience, where you're made to feel like the only person who matters, this probably isn't for you. However, if you want a spa resort where you can relax among other guests, where your food is included and, if staying overnight, your room is clean and well presented, then Champneys Forest Mere is a lovely place to visit.
Would I return?
Yes, I think I would. But I'd go in the knowledge that I'd be getting the "Champneys experience" - which is a much more accessible and less indulgent experience than the VIP service I was expecting, and probably can't afford.

Would I book early access again?
Definitely not. As mentioned already, the extra 4 hours and lunch didn't feel worth the £50 per couple it will set you back.

Would I pay full price?
NO, NO and ABSOLUTELY NO! At half price, and with all the extras (why go to a spa resort and not have treatments?), it was still expensive at £510 for one night. And if I'd paid full price it would've come to over £700 for one night! There's no way I could recommend that price in good conscience. That said, it seems that there is always an offer to be had, so do hunt around.
Final word
Champneys is one of the only remaining spa resort brands around. It's a unique experience and great way to try something different. I think it would be interesting to re-visit in the winter to see how it differs when the warmth of the spa is an enticing escape from the chill. Forest Mere's positioning affords it a stunning forest back-drop, and the lake is genuinely striking as you head up the drive. But it feels like an opportunity is being missed - perhaps owing to the resort's regular outdoor climate - in regards to the various outdoor facilities available. It would have been amazing to take a sailing boat out onto the lake, or to row to a beautiful picnic spot with a blanket and enjoy total peace and tranquillity, surrounded by nothing but water, fresh air and greenery.
I know that my personal experience has been marred slightly by my own unrealistic expectations. That's why I've tried to offer as detailed a review as possible, so that you can have a complete picture and visit in the knowledge that you will be getting exactly what you expect. I will certainly report back if a future experience is decidedly different.
I guess the big question now is whether Champneys Forest Mere gets the Travelscoop stamp of approval. And the answer is simple.
---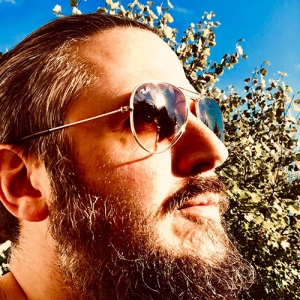 Posted by Andy
on 11th August 2018
Related deals
Holiday deals you might be interested in